The easy entry into the exciting world of robotics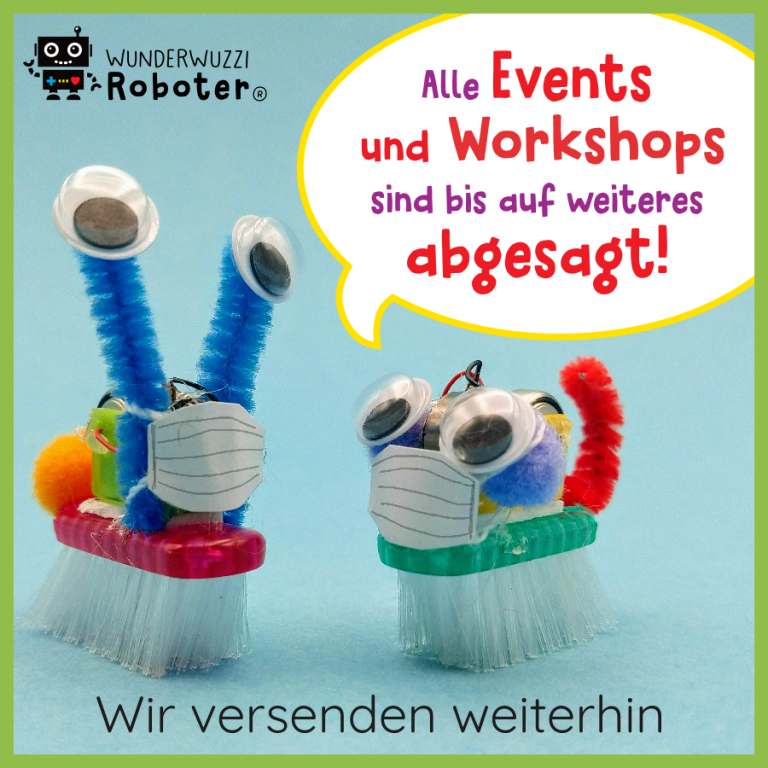 Dear Wunderwuzzis,
Events und Workshops sind nun bis nach Ostern leider abgesagt, eine notwendige Maßnahme bezüglich der aktuellen Ausnahmesituation.
Es ist auf jeden Fall weiterhin möglich, Wunderwuzzis als Bausets zu bestellen.
Stay healthy, take care of yourself and your fellow human beings, together we can do it!
See you soon,
Your Wunderwuzzi team
The bristlebots specially developed for children from the age of 6 can be assembled without additional tools.
Maker Faire Sachsen, verschoben
Maker Faire Berlin, abgesagt
Maker Faire Vienna, verschoben
Junge Uni Krems, 15.07.
Kinderuni Almtal, 17.07.
Kinderuni Steyr, 31.08.-03.09.
Maker Faire Hannover, 12.-13.09.
Steyr Mini Maker Faire, 19.-20.09.
Brno Mini Maker Faire, Okt.
Ideenwelt Messe Wien, 23.-26.10.
Build robots together at school, in the day care center and on your children's birthday party.
Be there and become a real Wunderwuzzi too!
You will receive free information about our latest product offers and upcoming events via email about once a quarter.
You can unsubscribe at any time. We will not pass your data on to anyone! Please read our data protection information and Terms of Use.